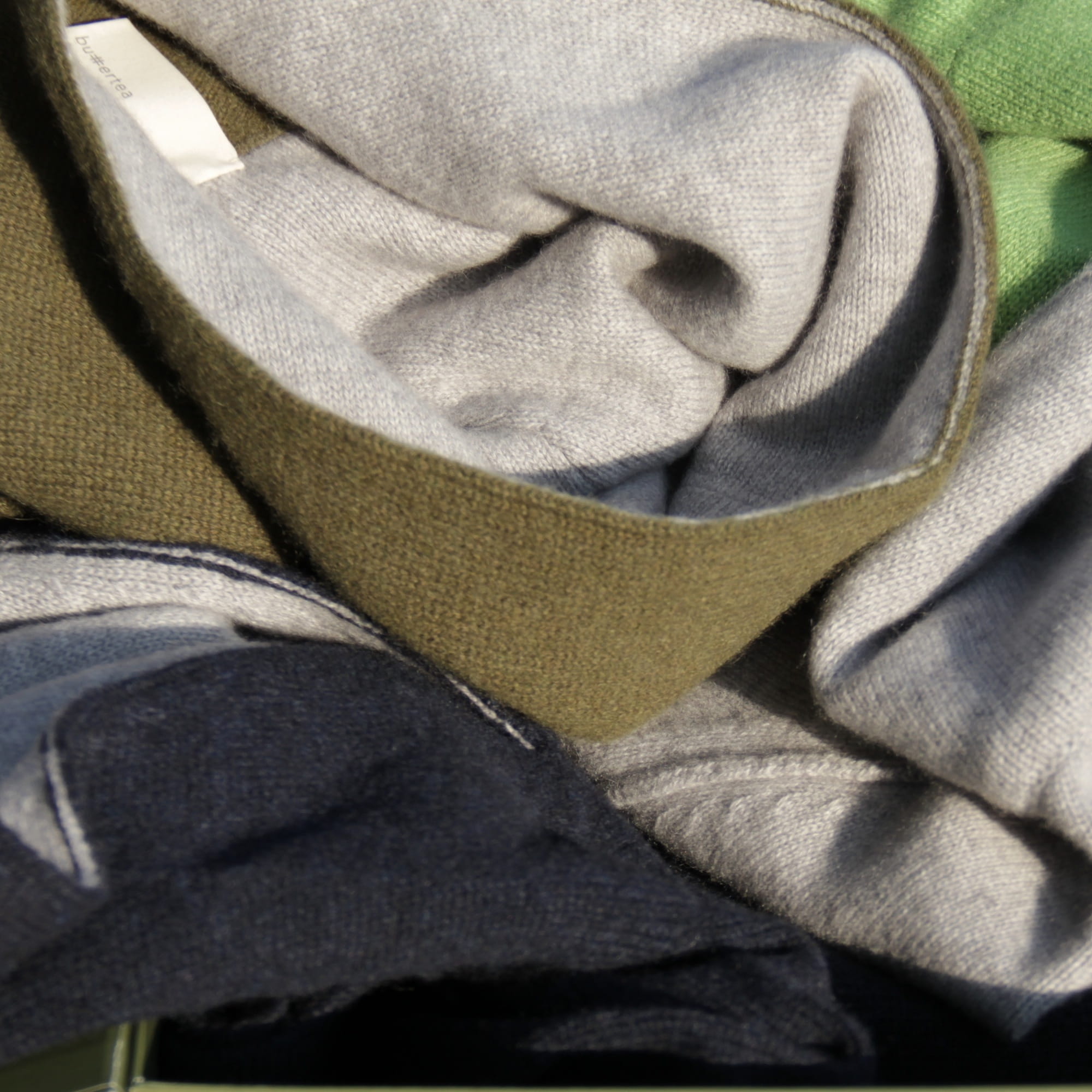 The derivation of the buttertea brand are our ultimate feel-good hoodies with personal privacy. There are always these situations where you need time for yourself.Simply hood up! If someone speaks to you then, it is really important or the person finds your buttertea hoodie mega cool.
Our perfect two-ply /28 yarns make this hand-knitted one-of-a-kind an eight-thread dream of pure cashmere. The double-face hood is double-knitted and the contrasting edges show every connoisseur that this product is an exceptional, handcrafted product.
Depending on the temperature and travel destination, we offer our classics in different knitting's and weights, so that you never have to be without your short privacy.