This extraordinary knitted jacket made of the finest cashmere yarn is an incredibly versatile companion. Whether casual with jeans, effortless with a skirt or as a warming companion to a dress, this "all-rounder" is able to upgrade any outfit.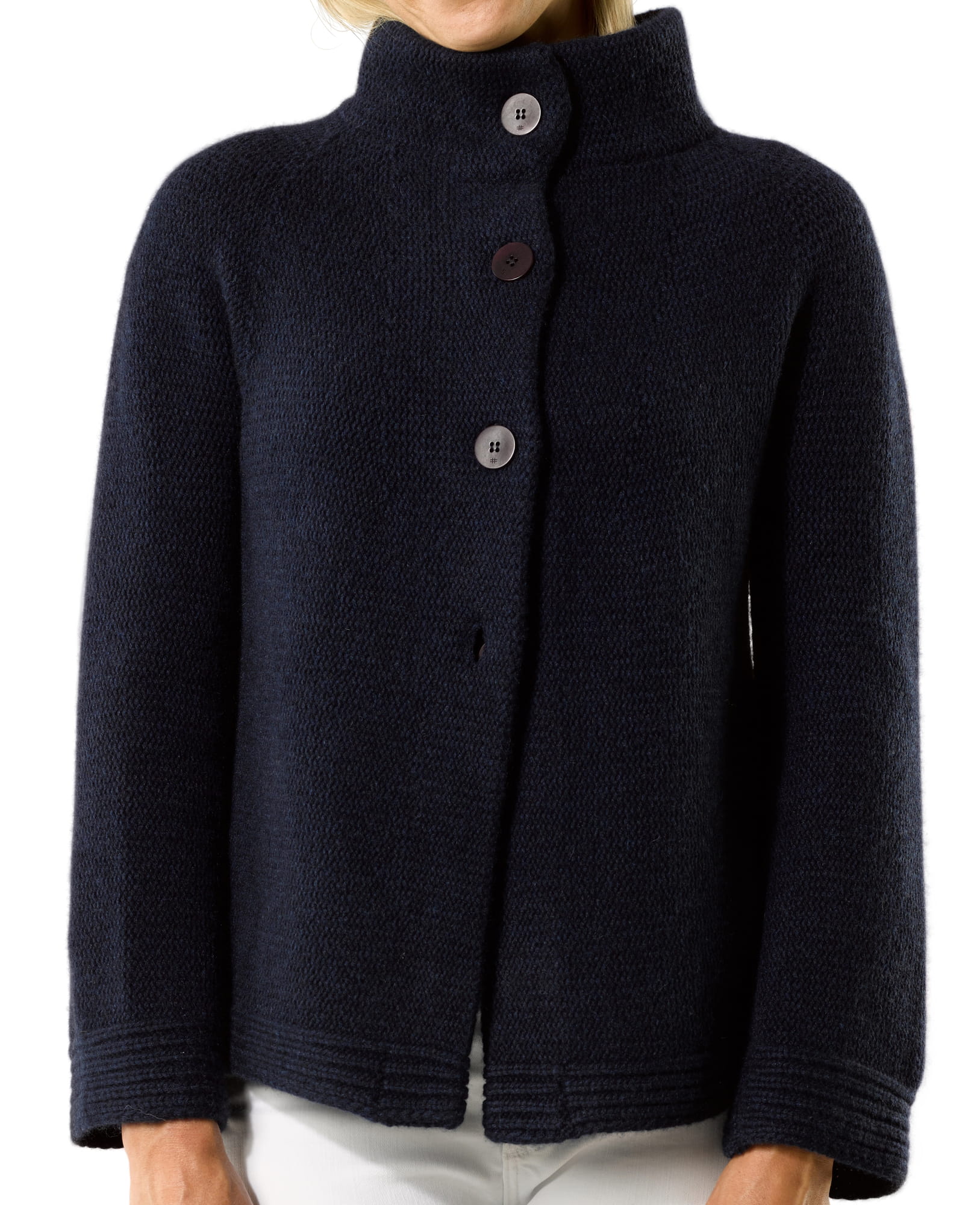 The special knitting pattern and the unusual construction of the cut are rounded off by the special details, like the cuffs and the and the unique 12-ply yarn which we used for this particular piece.
This jacket is also available in our most sustainable yarn currently on the market. Due to animal husbandry, the extraction and the manufacturing process, it does not have to be colored or processed with chemical additives.
As you have probably noticed, we use corozo buttons for all buttertea sytles, which have been dyed with plant color since this season. The advantage of corozo is that its appearance is retained even after many washes. This distinguishes our button material from other natural products.
Of course, this piece was also made by our gifted employees on hand knitting machines in our manufactory in Tuscan.