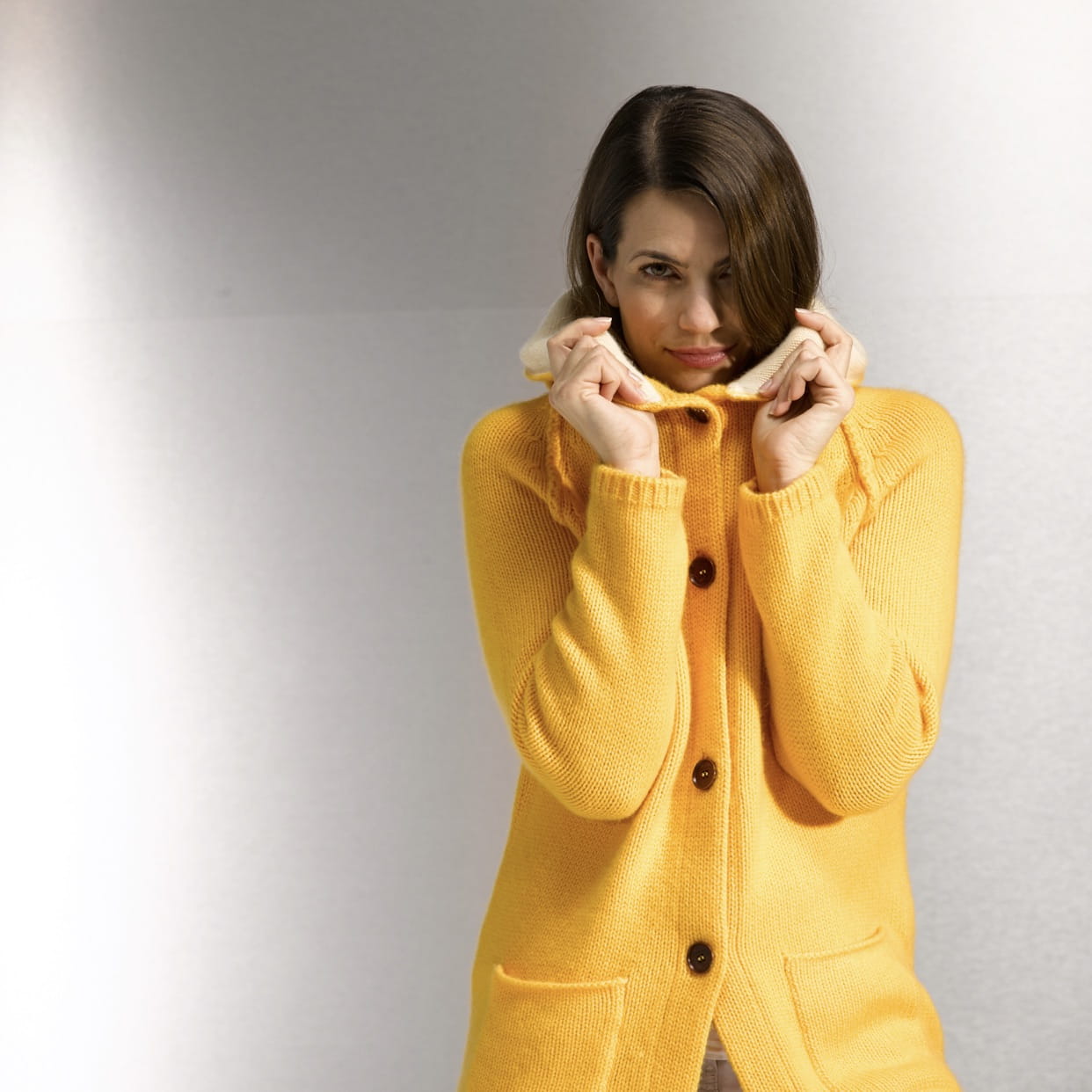 Stay warm and cosy in this top-quality, 10-ply cashmere coat − a dream come true. Whatever the day ahead may bring, you'll be a match for it. Whether you opt for the casual version with contrasting hood or the elegant natural cashmere look with matching hood, this coat risks becoming an everyday favourite.
Made on handknitting machines by our experienced colleagues in Tuscany, this coat contains up to 10 km of yarn. As with all buttertea products, we use only high-quality 2/28 yarn sourced from one of the few remaining spinning mills in the world for luxury cashmere.
The buttons on this coat are made of corozo, which comes from the tagua nut. The soft nuts are dried for several months in the sun until they are as hard as bone. Also known as 'vegetable ivory', corozo has a beautiful ivory appearance. And unlike buttons made from horn, corozo buttons retain their classy sheen even after several washes.