When you get up in the morning and don't want to think about what to wear, you can't go wrong with our super-soft, ultra-cosy knitted coats. Worn casual with jeans, over work-out clothes or with a pair of smart trousers – the quality of the yarn and the cut mean you'll always be stylishly turned out. And, more important still, you'll feel good too.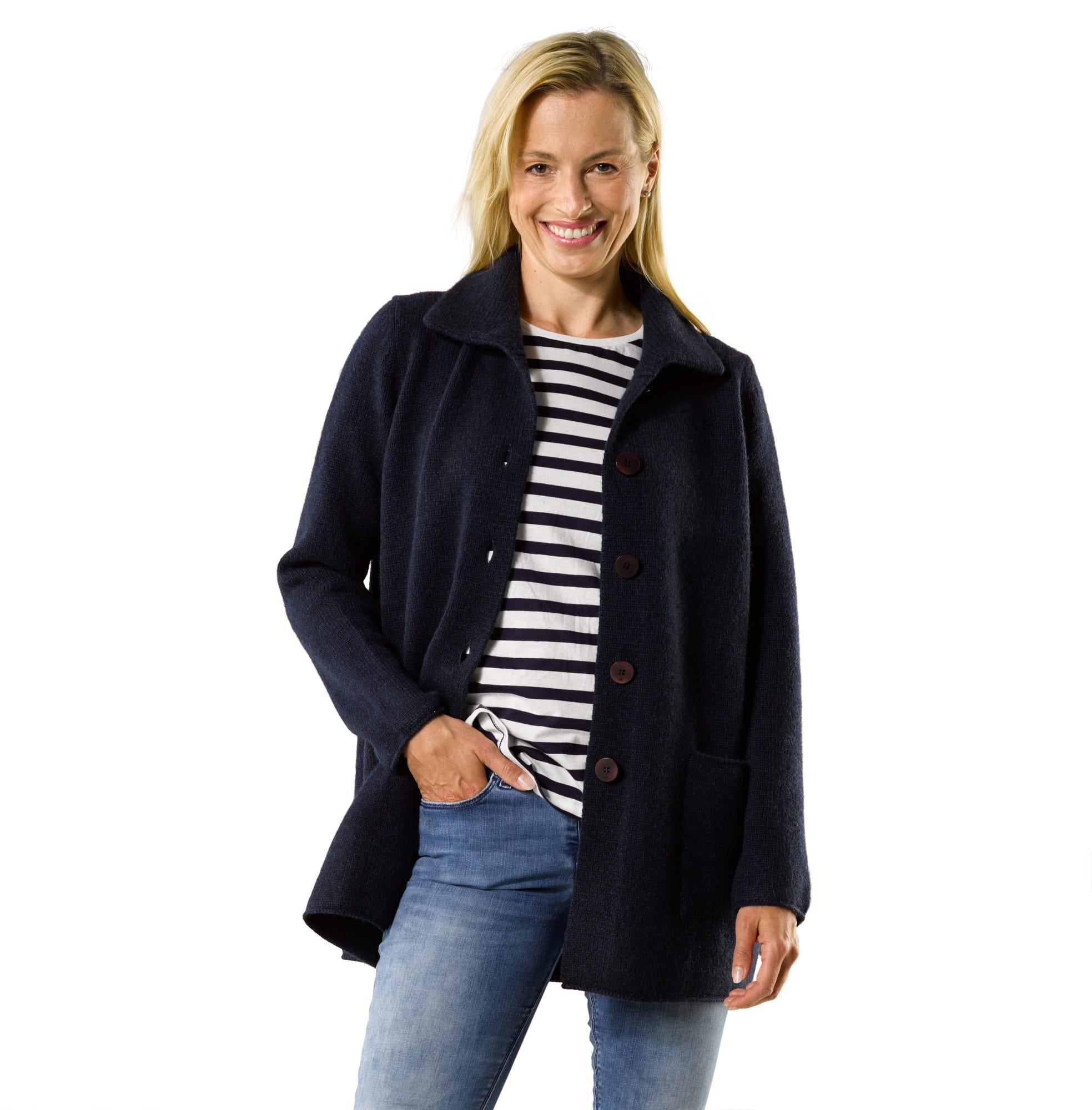 This is 100% cashmere from our super-fine 2/28 yarns crafted into a ten-ply dream. Patch pockets and a double-knit collar will keep you warm and comfortable on chilly mornings, or late evenings on the terrace.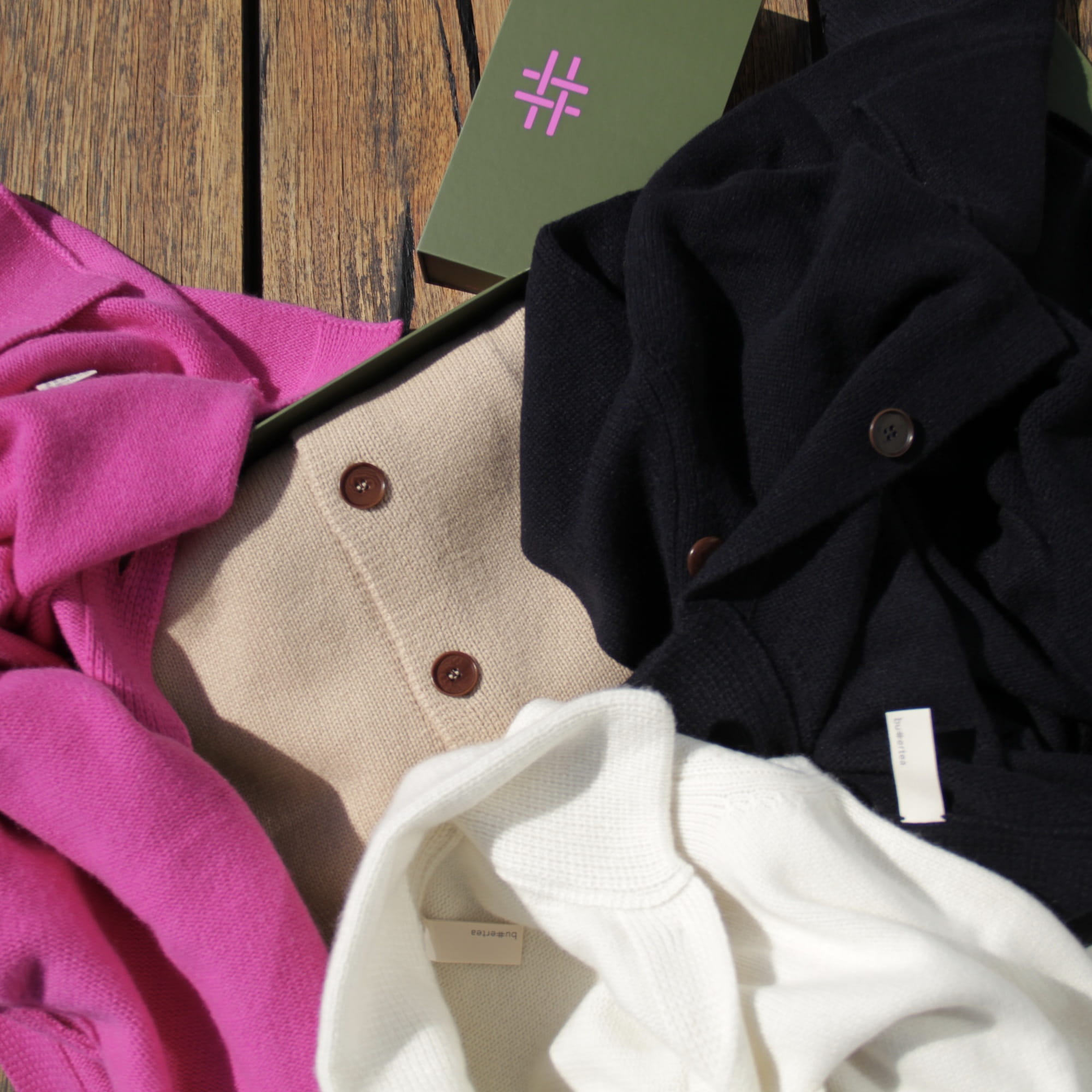 Natural fibres, corozo buttons and an organic cotton label not only feel good against your skin, but also make you feel good about wearing sustainable clothes.