The super-cuddly all-rounder "Skillful Liv" is the ideal protector as soon as the temperatures drop a little, but you still want to be outside. Nothing can surprise you, as the 3 Gage Jumper can be skillful transformed from a turtleneck jumper into a hoodie.
The artisanal knit pattern is perfect for this 12-ply dream that is cut a little oversized and feels extremely relaxed. And since there's nothing better than wearing this garment on your bare skin, we decided to knit it in the most sustainable yarn on the market right now.
It is neither subjected to a dyeing process nor treated with chemical additives. Only the flock of sheep, the process of combing out and the sorting of the hair determine the colour of the yarn. Due to the extraction process, there are only five color shades that can be used in this fantastic, natural yarn.
This shows once again that nature still supports the best designs. Due to the use of this super sustaianble yarn only very small quantities can be made in this skillful jumper, so it is of course limited by quality.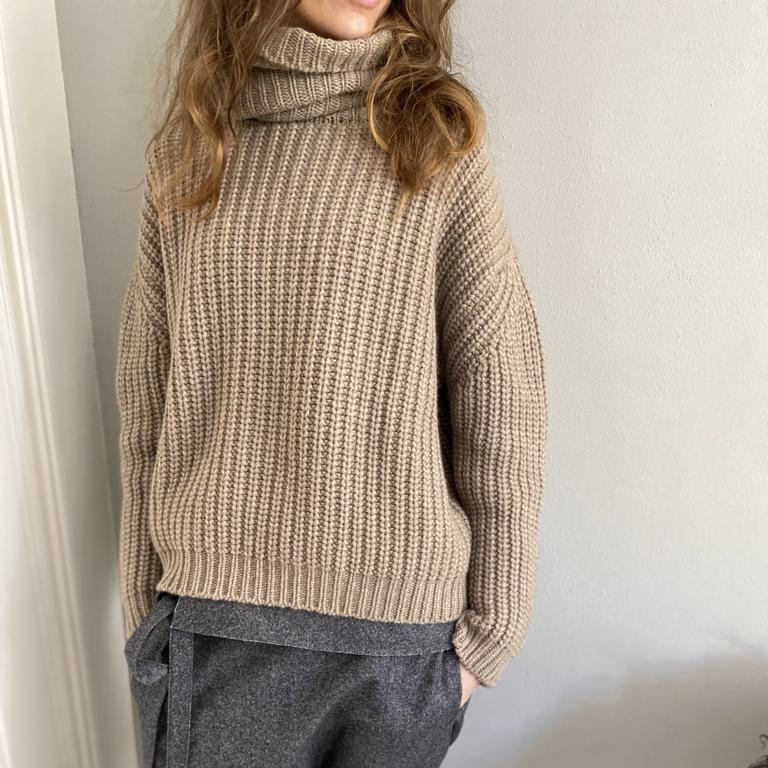 Of course Skillful Liv was also handcrafted by our talented colleagues on hand knitting machines.
All buttertea products are made in Tuscany. From the yarn, which we obtain from the oldest spinning mill for cashmere yarns in Italy, to the finished garment, all process steps take place within 6 km. This is also what we understand by sustainability.