For us at buttertea, it was important to act sustainably in all areas from the start without compromising on quality. This is why the products made from the most natural cashmere yarns currently on the market are an excellent match for us. The most elegant colors are the natural colors that our raw material suppliers, our goats, have by nature. Because the fibres were not dyed or come into contact with chemical additives during the further processing, we can speak of the purest way to feel cashmere on your skin.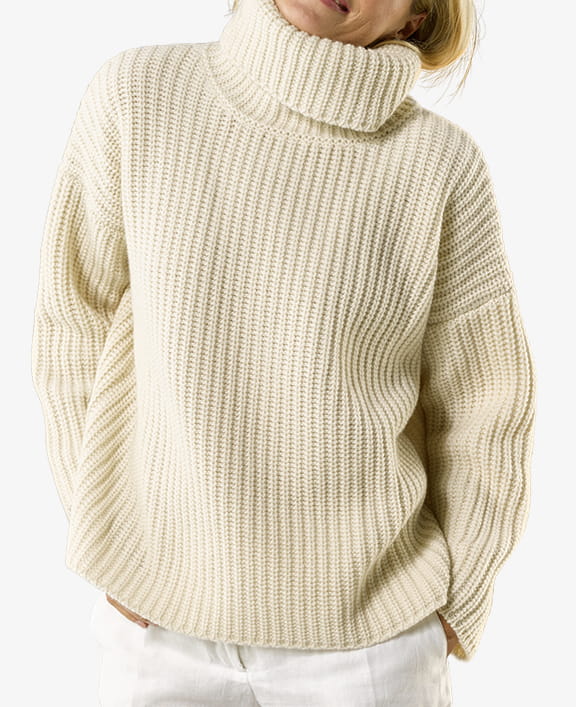 In addition, the already excellent natural properties of the fibers remain, 30% of their own weight can be absorbed in moisture and the fibers are water-repellent due to the imperceptible natural grease film.
No matter which pattern or kind of style, it`s a pure pleasure to wear this unique, very limited natural product on your skin.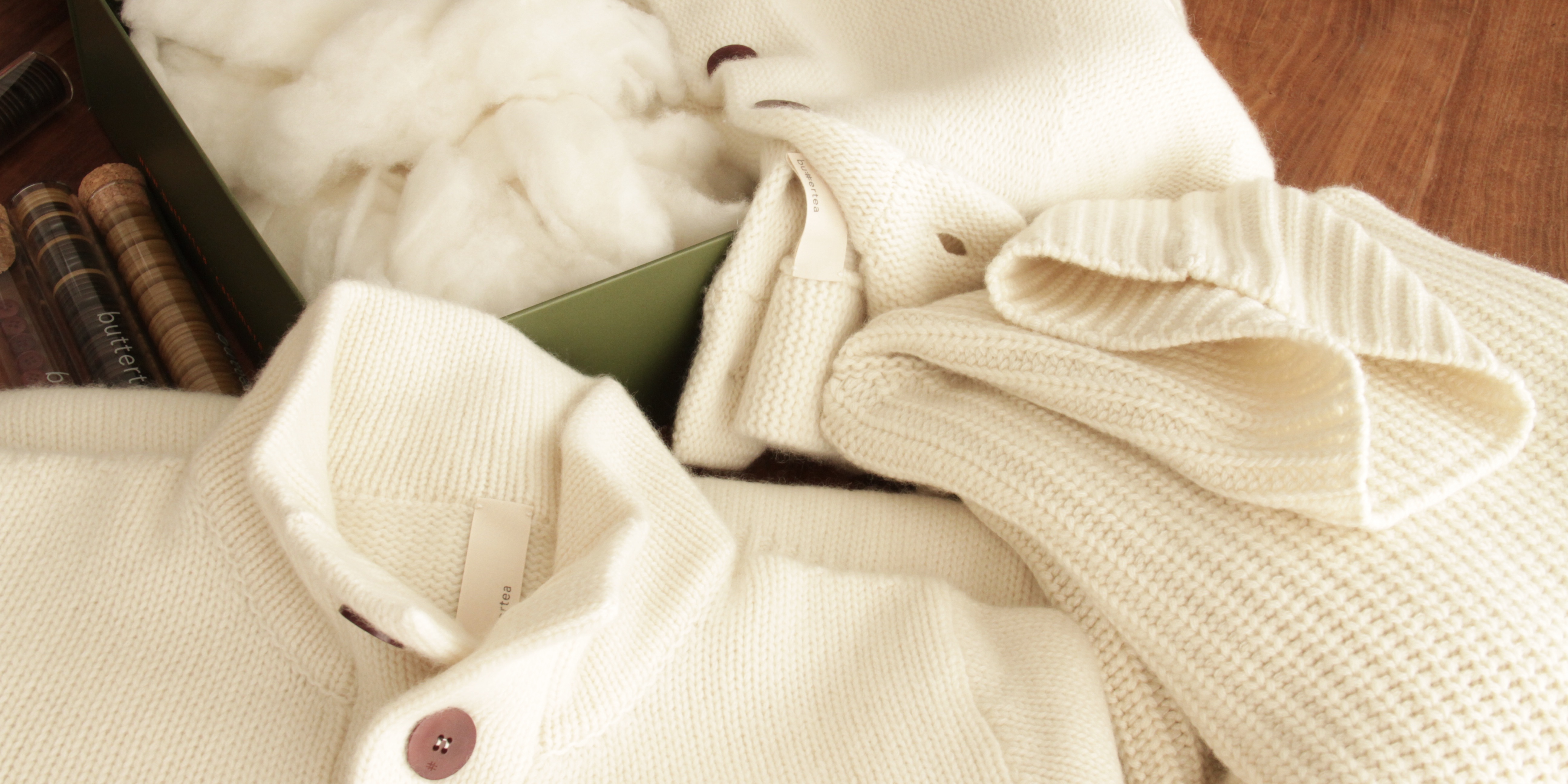 In order to be consistent in this case too, the cardigans and coats are equipped with our corozo buttons (also called plant ivory), which have been dyed with plant colors. All yarns used are SGS certified and the natural manufacturing process saves considerable amounts of water and energy and there is no process-related waste.