There are not so many things that can approach a long friendship. This cardigan can do it! The beautiful jacket convinces with its simple and timeless design, which is based on the classic bomber blouson.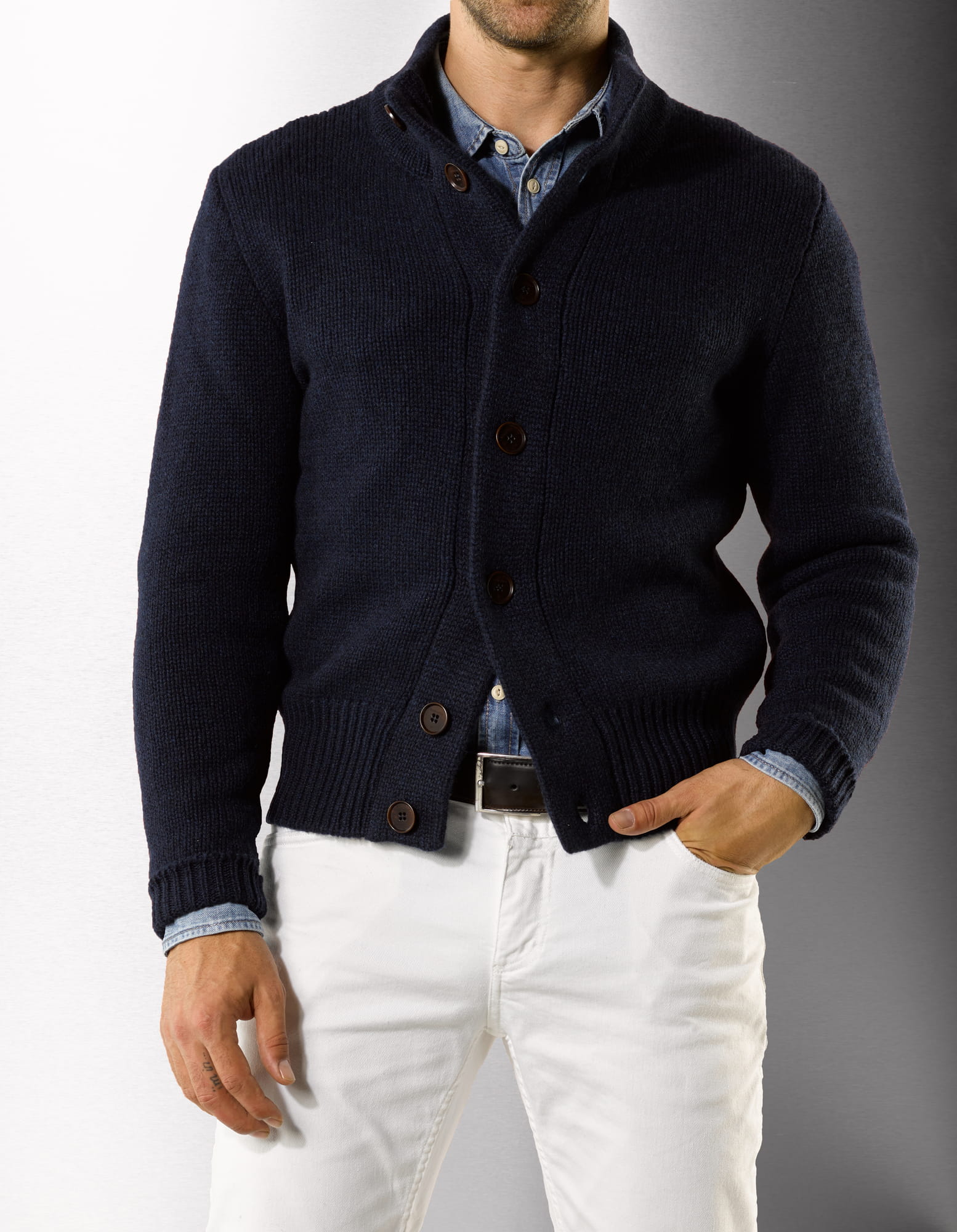 The well-known 2-ply/ 28 yarn from our Italian yarn manufacturer was used as the basis. Six of these threads were then combined into this 12-ply dream. The yarns were dyed in melange tones, which gives the extraordinary yarn a particularly high-quality appearance.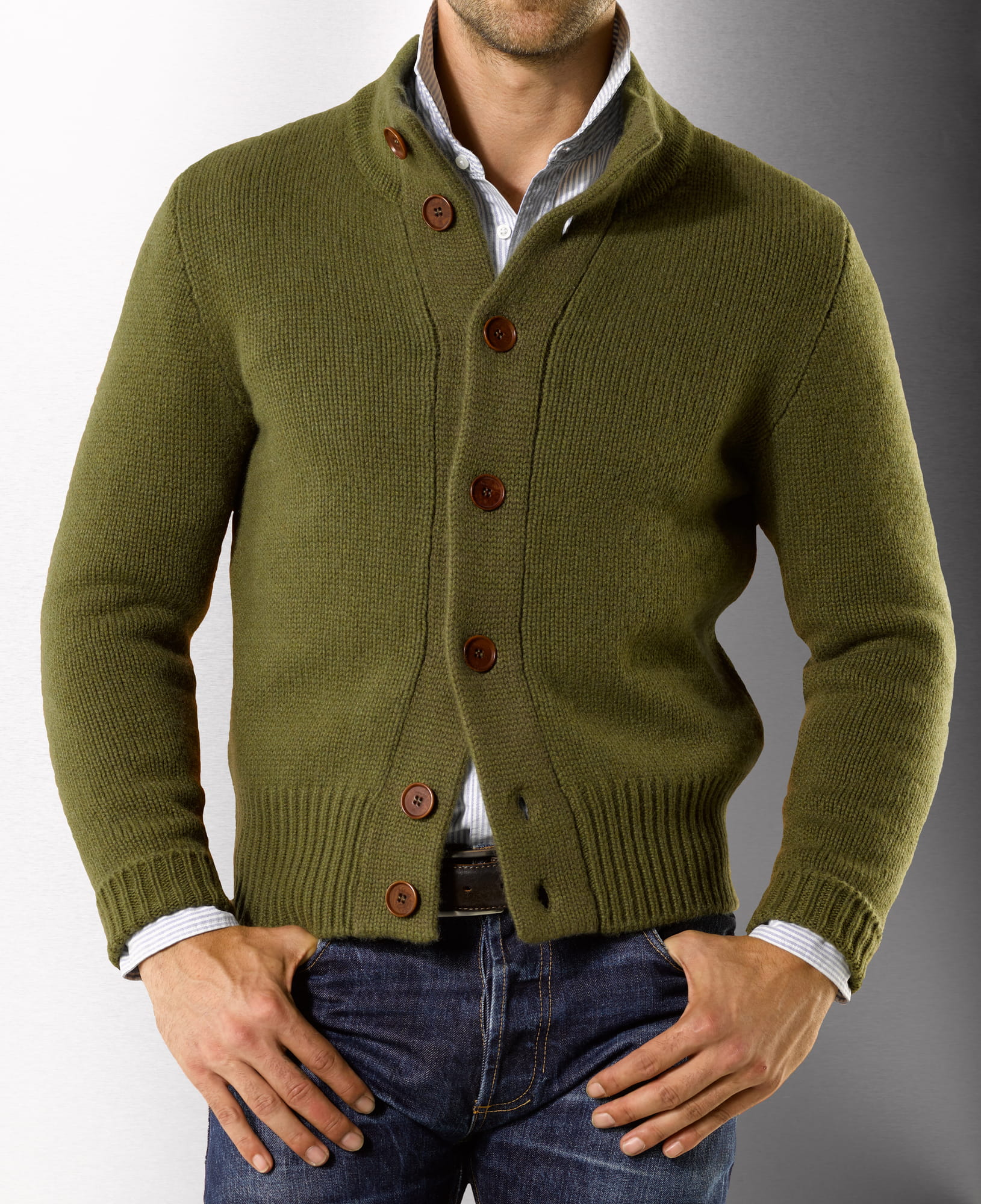 Of course, like all buttertea products, this piece was manufactured on hand knitting machines in Tuscany.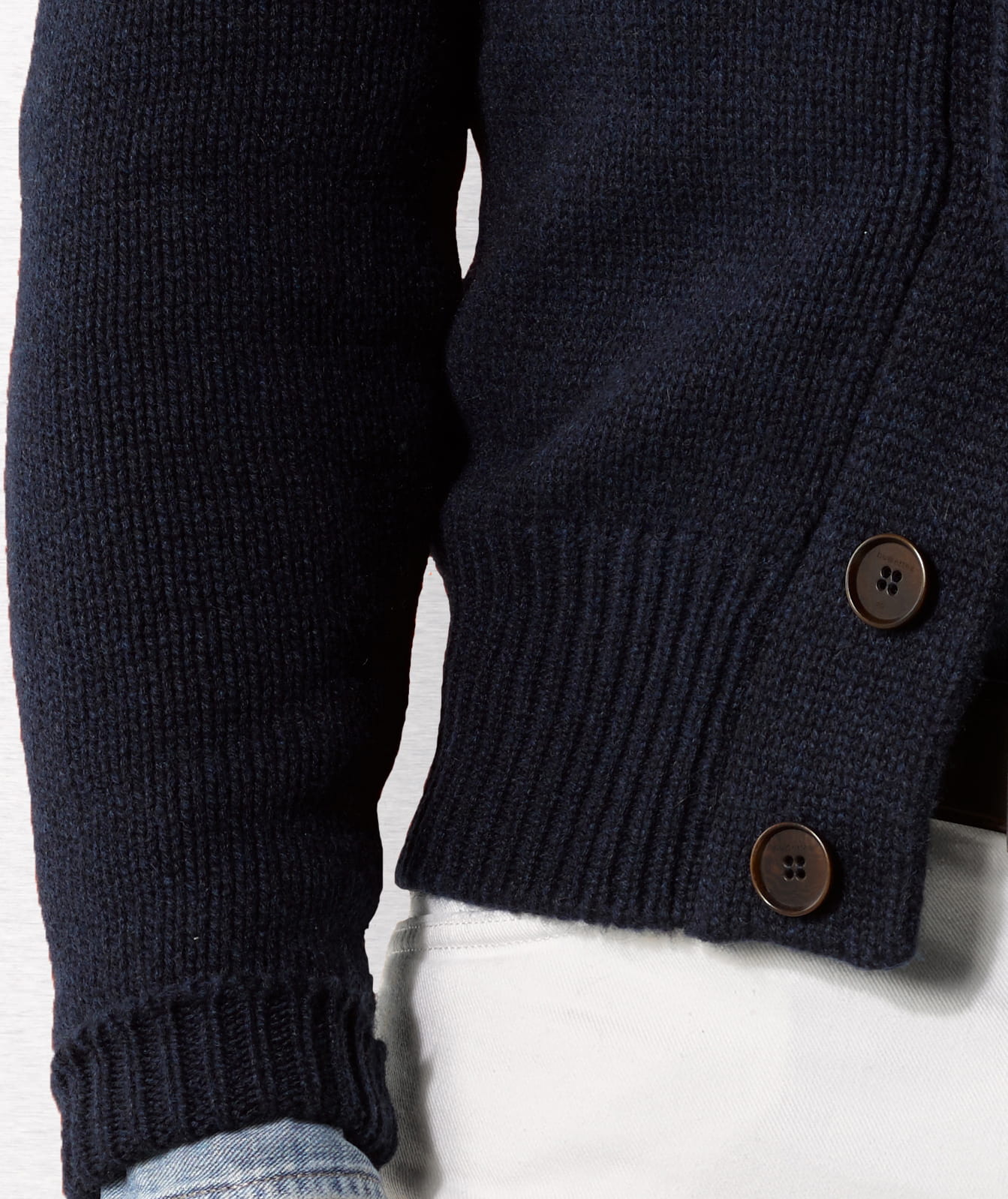 Our sustainable buttons made of corozo, also known as vegetable ivory, have been dyed with vegetable colors since this season, also environmentally friendly.
This cardigan is also available in the most sustainable yarn currently on the market. Due to animal husbandry, the extraction and the manufacturing process, it does not have to be colored or processed with chemical additives.