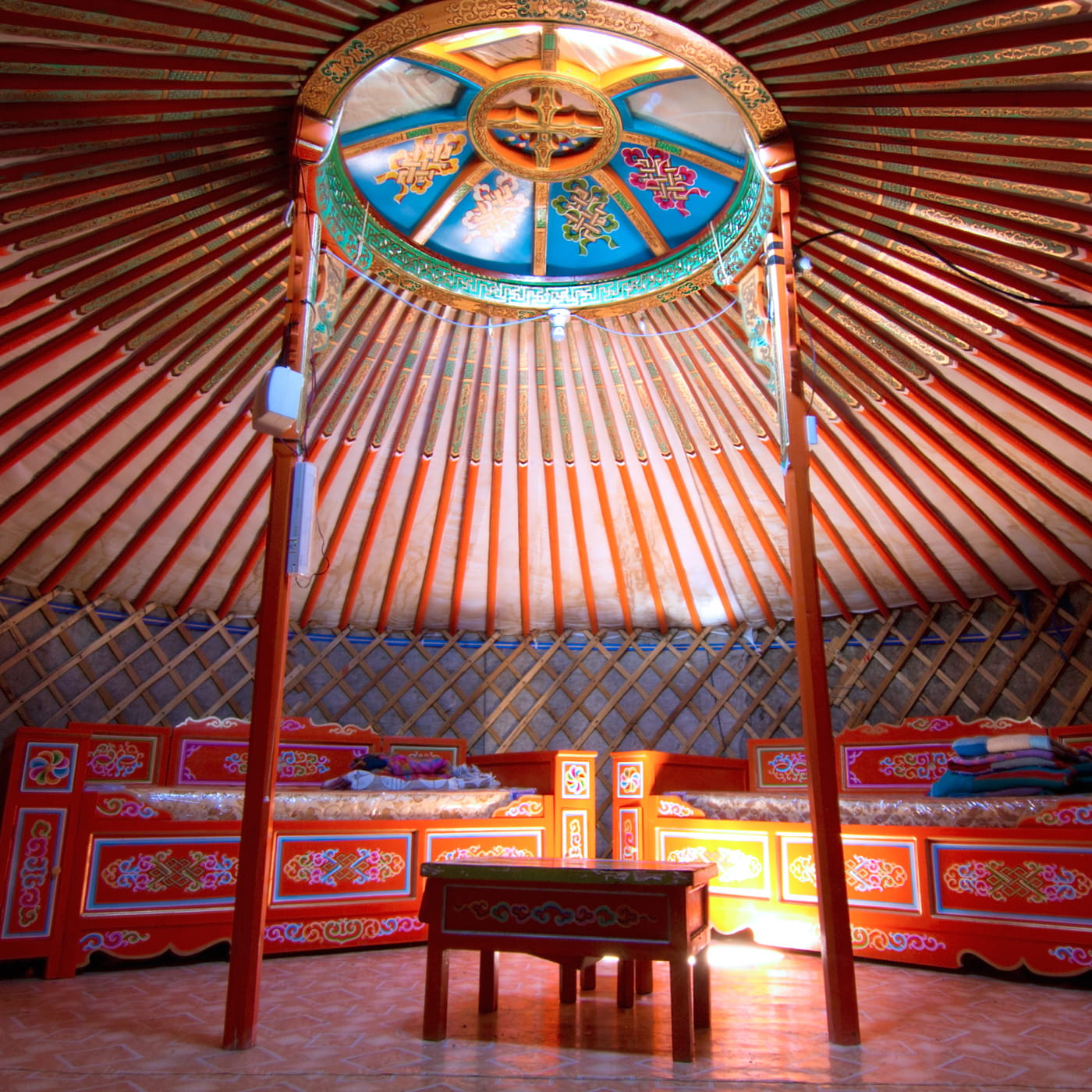 The people of Mongolia can boast a long and proud heritage. To this day, like their ancestors thousands of years before them, some 60% of the population still live in yurts.
Even in the capital city of Ulaanbaatar, where modern buildings are springing up, these "mobile homes" form part of the traditional street scene. As well as offering an excellent indoor climate, with their brightly coloured doors and interiors the yurts also evidence the Mongols' love of colour.
The doors and roof poles of the yurts are often decorated with ornamental patterns − patterns echoed in the majority of the furnishings and the traditional crockery. These commonly feature several different colours, with the favourite Mongolian combinations being orange/green, blue/yellow and red/green.