It's only when the sustainable labels (60% organic cotton, 40% recycled polyester) are attached that our high-quality knitwear can be identified as products of the buttertea brand.
For one thing, only finished items that have passed the final quality inspection are awarded our label and buttons.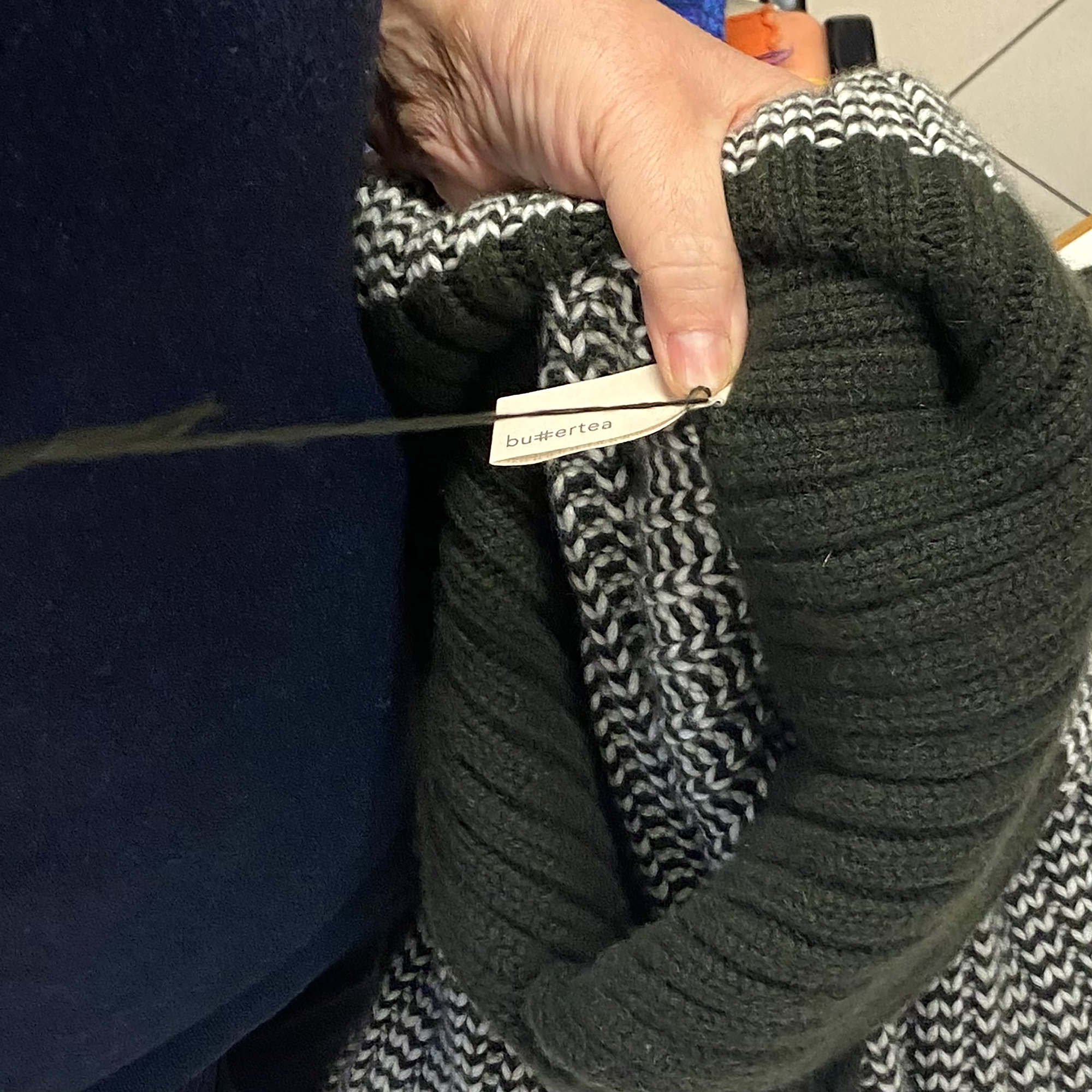 And for another, it's important to us that our products retain their anonymity as they pass through the various stages of production.
As the finishing work is handled by our professional partners, we cannot be sure that representatives of other brands or "Pronta Moda" manufacturers won't come snooping around the studios of our finishing partner.
We would hate to find cheap imitations of our buttertea designs on the market soon after our own garments become available, so we go the extra mile in this respect and happily adopt this slightly more complicated production process to protect our exclusivity.