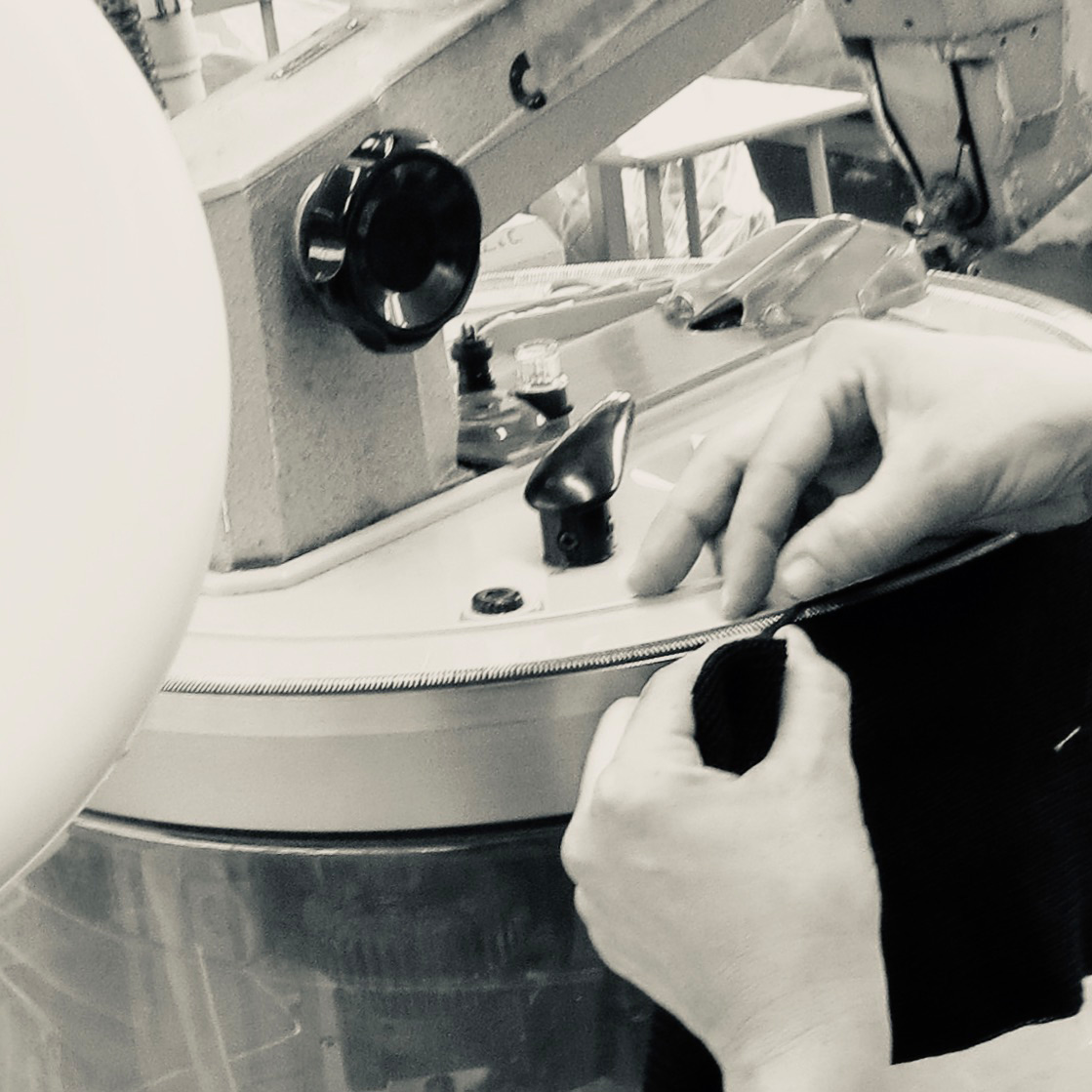 The linking machine handles the seaming or construction of the various pieces of a knitted garment. The crucial thing here is to ensure that every last stitch is picked up, to avoid holes appearing in the seams at a later date. Assembling the finished pieces can actually be more demanding than the knitting process itself. That's why linking machine operators need to be highly skilled in this specific aspect of the production process. They can deliver perfect results even with garments knitted from ultra-fine yarns.
Before the pieces are seamed, they are expertly steamed into shape to ensure perfect alignment of the edges and thus a straight seam.
Depending on the type of knit and the desired look, the pieces are then linked using mattress stitch, three needle bind-off, or the Kitchener stitch for very delicate items.